Intersil is a Trusted Partner that understands and consistently meets the needs of our customers. This level of service is unique among our competitors.
Intersil delivers innovative solutions that add value. Our products do more than merely solve problems, they lead the way to true innovation.
Intersil is energetic, responsive and agile. Intersil's culture embraces new ideas and innovation.
Intersil is a broad-based high performance analog company with a portfolio of more than 47 product lines and proven expertise in high volume application specific markets such as automotive, consumer, computing and communications.

Teknovus is the leading developer and supplier of EPON (Ethernet Passive Optical Networking) access chips and embedded software for FTTx access networks. Teknovus products are deployed by more than 35 service providers around the world, enabling the delivery of advanced triple-play services, including HD-IPTV, via optical fiber networks. Teknovus chips are used in both Central Office Optical Line Terminal (OLT) and Customer Premises Optical Network Unit (ONU) applications.

TriQuint Semiconductor designs, develops and manufactures advanced high-performance RF solutions with Gallium Arsenide (GaAs), Gallium Nitride (GaN), Surface Acoustic Wave (SAW) and Bulk Acoustic Wave (BAW) technologies for customers worldwide. We are a leader in market diversity serving customers in mobile devices, 3G and 4G cellular base station, WLAN, WiMAX, GPS, defense and aerospace markets.

Growth Through Innovation and Acquisition
Vishay was founded in 1962 to manufacture and market foil resistors, an invention of physicist Dr. Felix Zandman, Chairman of the Board and founder. The Company began operations with foil resistors and strain gages as its initial product offerings. In 1985, having grown from a start-up into the world's leading manufacturer of these original products, Vishay began an ongoing series of strategic acquisitions to become a broad-line manufacturer of electronic components that provides "one-stop shop" service to customers. Today, Vishay is one of the world's largest manufacturers of discrete semiconductors and passive electronic components.


Semiconductor Industry Leader

Xilinx has been a semiconductor industry leader at the forefront of technology, market and business achievement.Today, Xilinx is the world's leading provider of programmable platforms, with $1.8B in revenues in fiscal year 2010 and more than 50 percent market share in the programmable logic device (PLD) segment of the semiconductor industry, according to market analyst firm iSuppli Corp.

element14 is a high-service distributor of technology products and solutions for electronic system design, maintenance and repair. Bringing together the latest products, services, and development software, all connected to an innovative online engineering community where purchasers and engineers can access peers and experts, a wide range of independent technical information and helpful tools.

Fluke Corporation is the world leader in the manufacture, distribution and service of electronic test tools and software.

Since its founding in 1948, Fluke has helped define and grow a unique technology market, providing testing and troubleshooting capabilities that have grown to mission critical status in manufacturing and service industries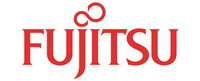 Fujitsu Semiconductor Pacific Asia Ltd. (FSP) dedicates its resources to the design and development of semiconductors products and solutions for customers across Asia Pacific Region. It also provides semiconductor sales and support services to customers in Hong Kong and Taiwan. FSP product offerings include application-specific integrated circuits (ASIC), microcontroller units (MCU), application-specific standard products (ASSP)/system on chip (SoC), and system memory chips.

Tektronix is honored to have received those prestigious industry awards which validate their industry leadership and deep heritage in driving innovation for customers.

Tektronix is committed to providing products and services that consistently meet or exceed their customer's expectations, while continuously improving the effectiveness and efficiency of all aspects of the operation

Keithley Instruments, Inc. designs, develops, manufactures and markets complex electronic instruments and systems geared to the specialized needs of electronics manufacturers for high-performance production testing, process monitoring, product development and research. The Company has approximately 500 products used to source, measure, connect, control or communicate direct current (DC) or pulsed electrical signals. Product offerings include integrated systems solutions, along with instruments and personal computer (PC) plug-in boards that can be used as system components or stand-alone solutions. The Company's customers are engineers, technicians and scientists in manufacturing, product development and research functions.

ムラタは創業以来、社是に込められた想いを企業運営の礎とし、エレクトロニクス社会の進展とともに大きく成長してきました。 これからもエレクトロニクスは、その可能性を広げさらに発展するものと期待されます。
市場がますます激しく変化する中で、これからも継続して社会の発展に貢献できる企業であるために、ムラタはどうあるべきか、何をなすべきかを示した「コーポレートグランドデザイン」を策定しました。

ROHM was established in 1958 as a manufacturer of chip resistors featuring unprecedented miniaturization. In 1967 ROHM entered the semiconductor market and successfully met several challenges, including being the first Japanese company to an establish office in Silicon Valley. ROHM received much support from the start and continues to be an industry leader as a supplier of electronic components.

MTK is a leading fables semiconductor company for wireless communications and digital multimedia solutions. The company is a market leader and pioneer in cutting-edge SOC system solutions for wireless communications, high-definition digital TV, optical storage, and high-definition DVD products.

QuickLogic Corporation develops and markets low power customizable semiconductor solutions for Tablets, Smartbooks, Netbooks, Cloudbooks, Smartphones, DataCards and Mobile Enterprise products. QuickLogic solutions enable OEMs and ODMs to add new features, extend battery life, and improve the visual experience of their handheld mobile devices.

GSR Ventures is a venture capital fund that invests primarily in early and growth stage technology companies with substantial operations in China.

GSR currently has over $1 billion under management. We have a partnership with Mayfield Fund, and have offices in Beijing, Hong Kong and Silicon Valley.